Rooted Retreat

17th - 20th January, 2019
In the heart of the Yorkshire Dales National Park


* unfortunately we are no longer taking bookings for the rooted retreat... I hope you can join us next time! *

And so with the dawn of a new year
we are reborn
reenamored with life and its endless possibilities.
The darkness of winter keeps us in her bosom
as we look deeply inwards
as we embrace this period of introspection
to reconnect with what is True.
And so, like the Earth lying in stillness
beneath the layers of frost or snow,
we lie beneath the blanket of winter.
Not dormant.
Never stagnant.
But deep in meditation.
Saturated with potential
with new life
with the desire for resurgence.
But this is not yet the time to fly
but the time to gather our wisdom
to rest and rejuvenate,
and to set down our roots
with deep reverence and embodied ceremony.
To plant the spiritual seeds
and nurture them in the body of the Earth
with songs of the heart
with the mumbles of the core.
As we re-sensitise the body to the callings of the soul
so we move with undulations
with organic freedom
to stretch the limits of our imaginations
and celebrate our innate capabilities.




Our Offering...
Come and join us for three nights of deeply nourishing rooting practices to situate ourselves for the year ahead. Integrating traditional yogic movement practices with the healing meditative powers of sound, we invite friends of all ages and experiences to ground with us in the sacred mountains of the Yorkshire Dales National Park.

Each day, together we will greet the sun, sinking deeply in with the breath and opening up the body. We will explore the immense powers contained within the natural landscape and go on a journey of profound healing through guided sound meditation, with both kirtan and Tibetan sound bowls.
A specially crafted vegan āyurvedic menu has been designed for optimal nourishment. And through discussion and workshopping we will explore traditional ways of improving and sustaining our health (physical, spiritual, emotional) throughout the coming year in a manner that is graspable and inspiring. We will release that which no longer serves, and plant seeds of intention and gratitude, setting ourselves up for a fruitful year ahead.
Your Hosts
I have the great blessing of creating this sacred space alongside the magical Georgina, whose practice of connection to sacred healing sound and deep meditation is an inspiration to me.
Charlotte
Charlotte is a Hatha and Vinyasa yoga teacher, and an Āyurvedic health councillor. She teaches and practices with authenticity and great reverence for the lineage from which her practice stems.
Her desire to study the sacred Vedic sciences in their true and unadultered forms lead her across the world.
She discovered her deep connection to Vaisnavism and subsequently spent two years living as a brahmacharini in a Gaudia Vaisnava temple.
Charlotte has a strong practice of Bhakti (devotional) Yoga and much of her spiritual practice revolves around the practice of kirtan and mantra meditation, as well as āsana and prānāyāma.
On returning to England, Charlotte established Nourish.HQ, a homestead growing organic vegetables, and engaging in environmental schemes, complete with a yoga shala and space to invite visitors to retreat and experience a life closer to nature and in-line with yogic principles. She is a pure-vegetarian chef and believes firmly in eating a seasonal āyurvedic diet. Her mission is to share tools that allow people to discover their optimal wellness.
Georgina


Georgina is a sound healer and transformational guide.
Her techniques include breath-work, guided meditation, visualisation, hypnotherapy, sound and crystal healing and nature immersion.
She qualified as a Sound Healer in 2016 at Light, Spirit, Bali in Indonesia.
She was inspired by the clear healing energy of Bali and now works with energy to create and hold free flowing space for individuals to access their unique wisdom and power. Her artistic nature blossoms when creating space for ritual and ceremony. She believes that sacred space created with healing intention is very wise, very grounding and very harmonious, and encourages us to open up to receiving what we need.
She is passionate about supporting individuals to find their own authentic voice, reclaiming their full selves and reconnecting with their truth.
She is also inspired by a 'whole form healing' which is fully embodying the understanding that mind, body and spirit must be deeply nurtured and nourished to support a balanced life.
Yoga
Calling on the ancient sacred practices of breathwork, posture, and meditation, we will resensitise the body to intuative movement through organic flow and structured alignment. I encourage all pratitioners to play with the boundaries of their practice, and to test their capabilities with gentle exploration, excitment, ease, and fluidity. The classes are suitable for all levels, from beginner to advanced. Together we will unroot areas of tension and stagnation, to invite deep release and renewal. Grounding firmly. Feeling the unwavering support of the Earth beneath us.



Kirtan
This call and response mantra mediation is a beautiful way to sink into a deep collective meditation as you allow the music and the sacred mantra's to take over your thoughts. Whilst some of us may find sitting still and practicing silent meditation a challenge, kirtan offers the practitioner an immersive experience of letting go and becoming present. Mantra's, like prayers, are composed of sacred syllables, which, when pronounced, contain highly resonant vibrations that can have a profound effect on the body and mind. There is no need to be at all musical to participate in kirtan. Everyone is encouraged to simply release themselves into the sound.


Sound Healing
Sound healing is a type of alternative medicine whereby a 'sound practitioner' uses sound vibrations to treat mental, emotional, physical and spiritual dis-ease.
How does it work?
Let's take a lake as an example. When a stone is thrown into it, the stone creates concentric movements in the water and the whole of the lake is put into motion. Similarly, when sounding a singing bowl on or near the body, the vibration of the sound reaches each and every cell via the water in our body. Our body consists of about 80% water and it has been proven that water is an excellent carrier of information. The healing sound vibrations gently flow into the body, positively affecting the structure and health of cells and organs. Disease, in it's essence, is a disharmony of the vibration of cells and the 'sound massage' works by bringing vibrational cells back into a balanced and harmonious state.
A single vibration can be accurately directed by playing a singing bowl on or near a tensed area of the body. The vibration created firstly loosens stagnant negative energy and then helps to positively align it.
The soothing sounds guide you to deeply connect with self, this depth of awareness is rarely experienced on a basic human level. Within this 'theta state' of consciousness you will release blockages and allow free flowing positive energy to enter. All that is required from you is simply… to listen.
What are the benefits?
+Reduces stress and anxiety
+Lowers blood pressure
+Improves circulation and increases blood flow
+Relieves pain
+Stimulates the immune system
+Balances the chakras
+Increases mental and emotional clarity
+Helps to reprogram negative thought patterns
+Promotes stillness, happiness and wellbeing
+Connects you to your true, authentic self
+Supports your spiritual growth
What instruments are used?
Four Tibetan singing bowls handcrafted from a blend of bronze, brass and gold by a Balinese Hindu Priest.
Meditation
The goal of meditation is to go beyond the mind and experience our pure essential nature (consciousness)—which is described as peace, happiness, and bliss. Using guided words and visualisation we can deeply connect with specific parts of the physical and energetic body, resting the mind completely. Here we can consciously release any build up of tension and emotions, restoring balance to our entire being.
Āyurveda
Āyurveda is an ancient system of life and longevity stemming back to the Vedic period in India. A holistic approach to wellness, Āyurveda (the "science of life") aims to balance and harmonise the mind, body, senses and spirit, promoting longevity, connection to nature, and greater spiritual clarity. This scientific art that takes into account one's entire situation, collecting data to make sense of why we do the things we do, or feel the way we feel. It looks our individual constitutions to uncover imbalances and restore internal harmony through diet and lifestyle practices. For more info, click

here

.
To reserve your spot, get in touch at:

chuzbell@gmail.com

Please be aware that, as we have limited spaces, we do require a non-refundable 50% deposit upon booking.
Thank you for understanding.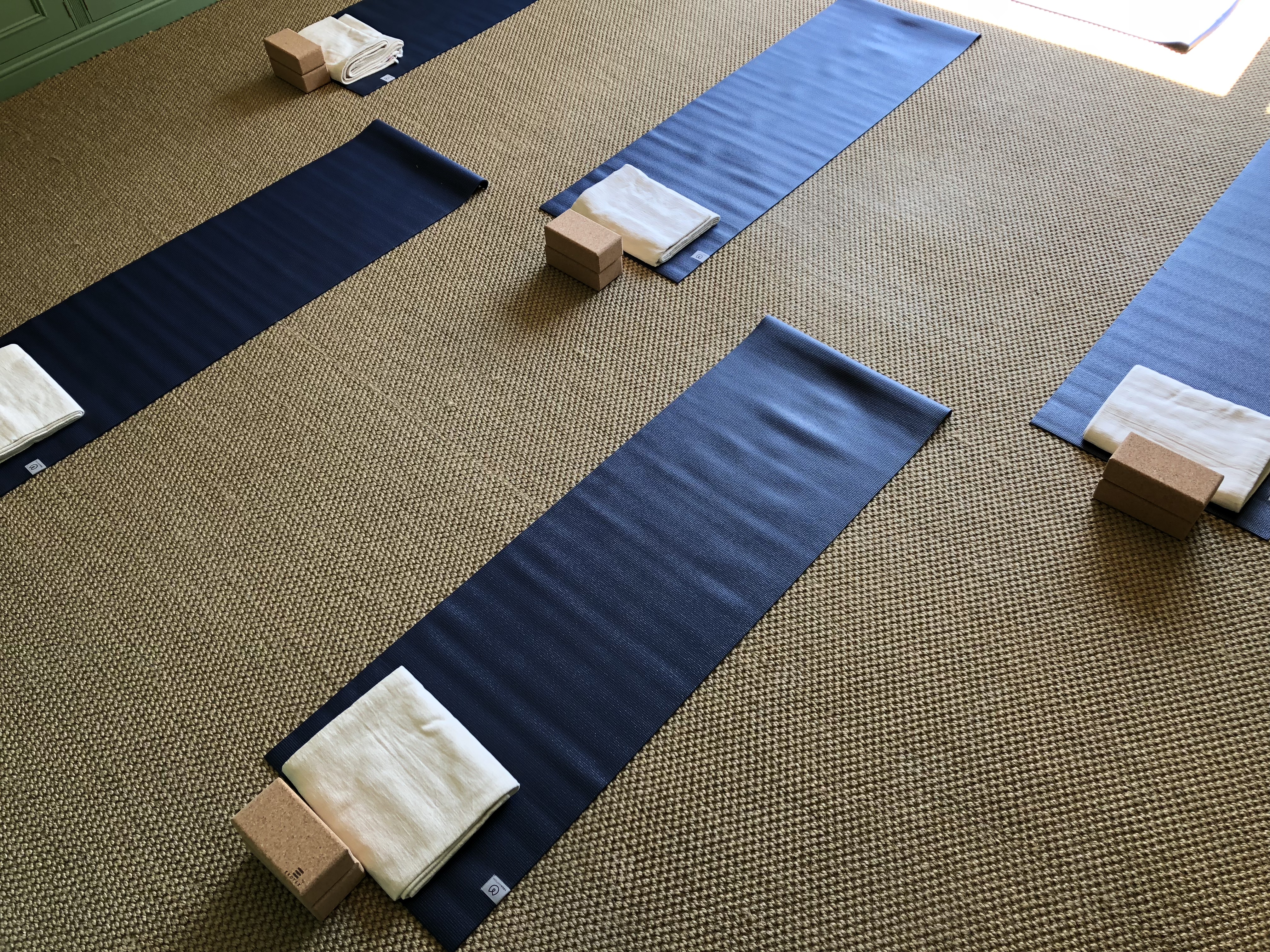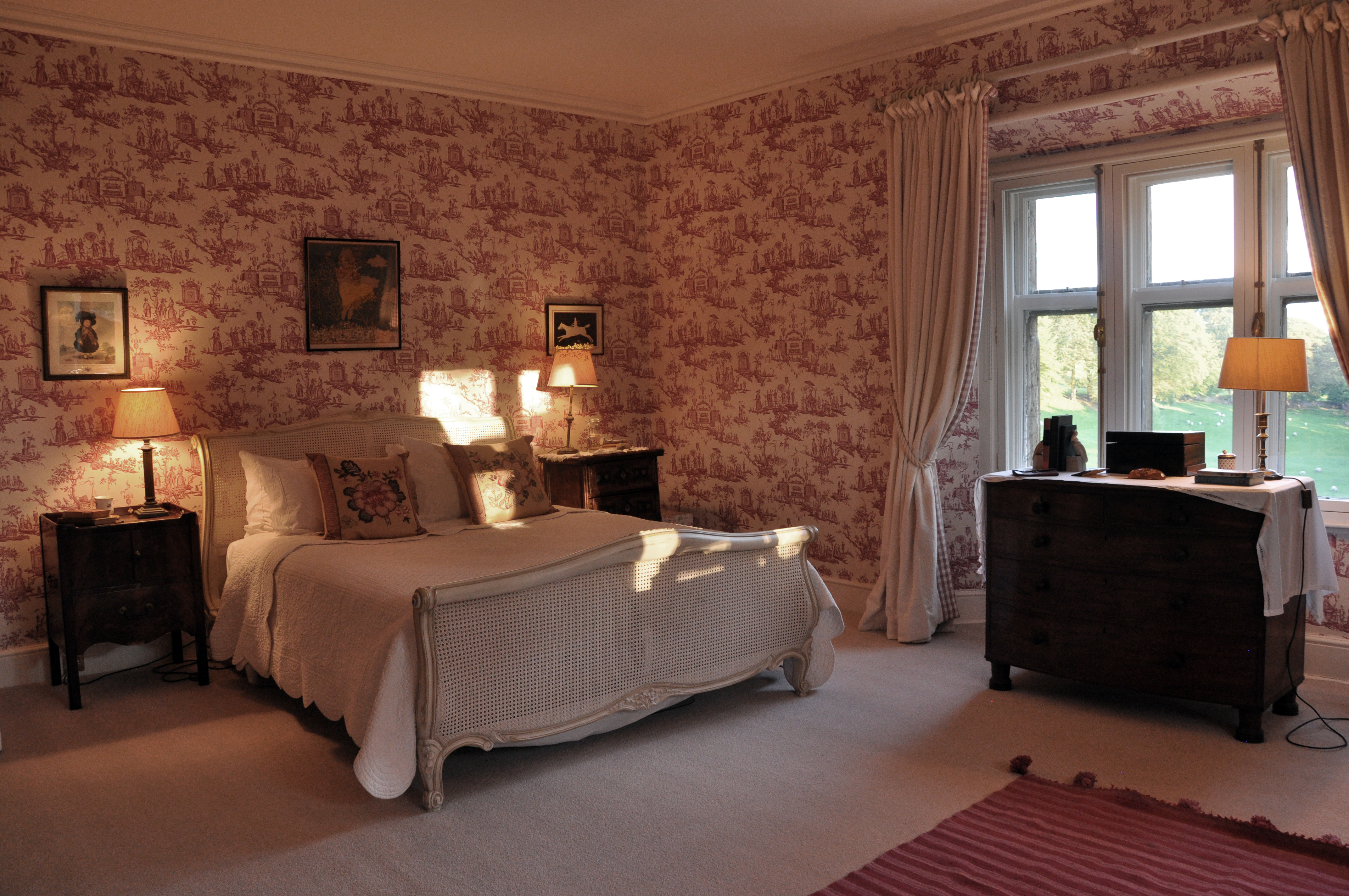 How to get to us...


Our closest train station is Settle, with connections from London and the South via Leeds, and Scotland and the North via Carlisle.

We recommend guest travelling from London get the 12.33pm train from Kings Cross to Leeds, connecting to the 15.18pm train to Settle. We provide transfer from Settle station to the house.

For further travel info, please get in touch. We are happy to help you organise your journey.



How to reach us