Fall, leaves, fall; die, flowers, away;
Lengthen night and shorten day;
Every leaf speaks bliss to me
Fluttering from the autumn tree.
I shall smile when wreaths of snow
Blossom where the rose should grow;
I shall sing when night's decay
Ushers in a drearier day.
- Emily Brontë
As the days shorten and the temperatures drop, the small Amelanchier by the shala window takes on an ember-like glow.

Last weekend at Nourish HQ I ushered in the Autumn equinox with a group of insanely awesome yogis who came on retreat with me. As the first of the retreats running here, I really had no idea what was in store for us. What an honour to have the opportunity to host this group, lead yoga practice, run around on the mountain tops, feast on all the seasonal goodies, and join in kirtan by the fire.


I miss my sweet friends and the joy they brought with them, so I collected together some photos... lest we forget.
Yoga
Every moring and afternoon the group met in the pea-green shala to flow and breathe together. We took time for some explorative and playful flows, detoxifying and rejuvenating pranayama, as well as some deep juicy yin, taking full advantage of the mountain view with its gently turning trees.




Excursions
Each day we set out on an adventure, taking in the glories of the Yorkshire Dales. Unperturbed on the first day but 40mph winds and horizontal rain, we took shelter in a moorland bothy and made ourselves cozy by the fire, with freshly squeezed, hot, spiced apple juice and a hot picnic lunch. On Saturday the weather was kinder to us and we explored the high ground above the house - the glorious views of Attamire and Victoria Caves.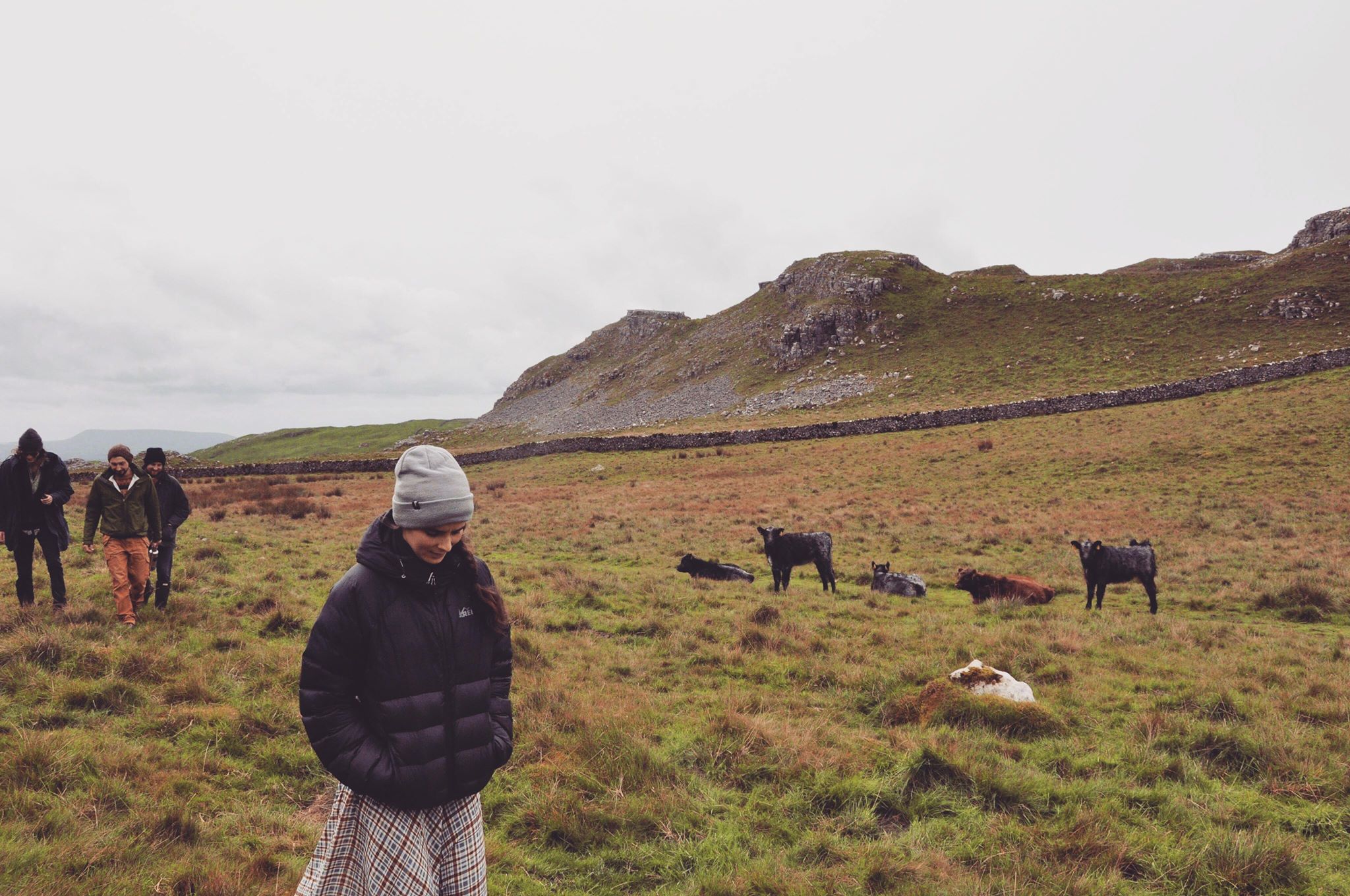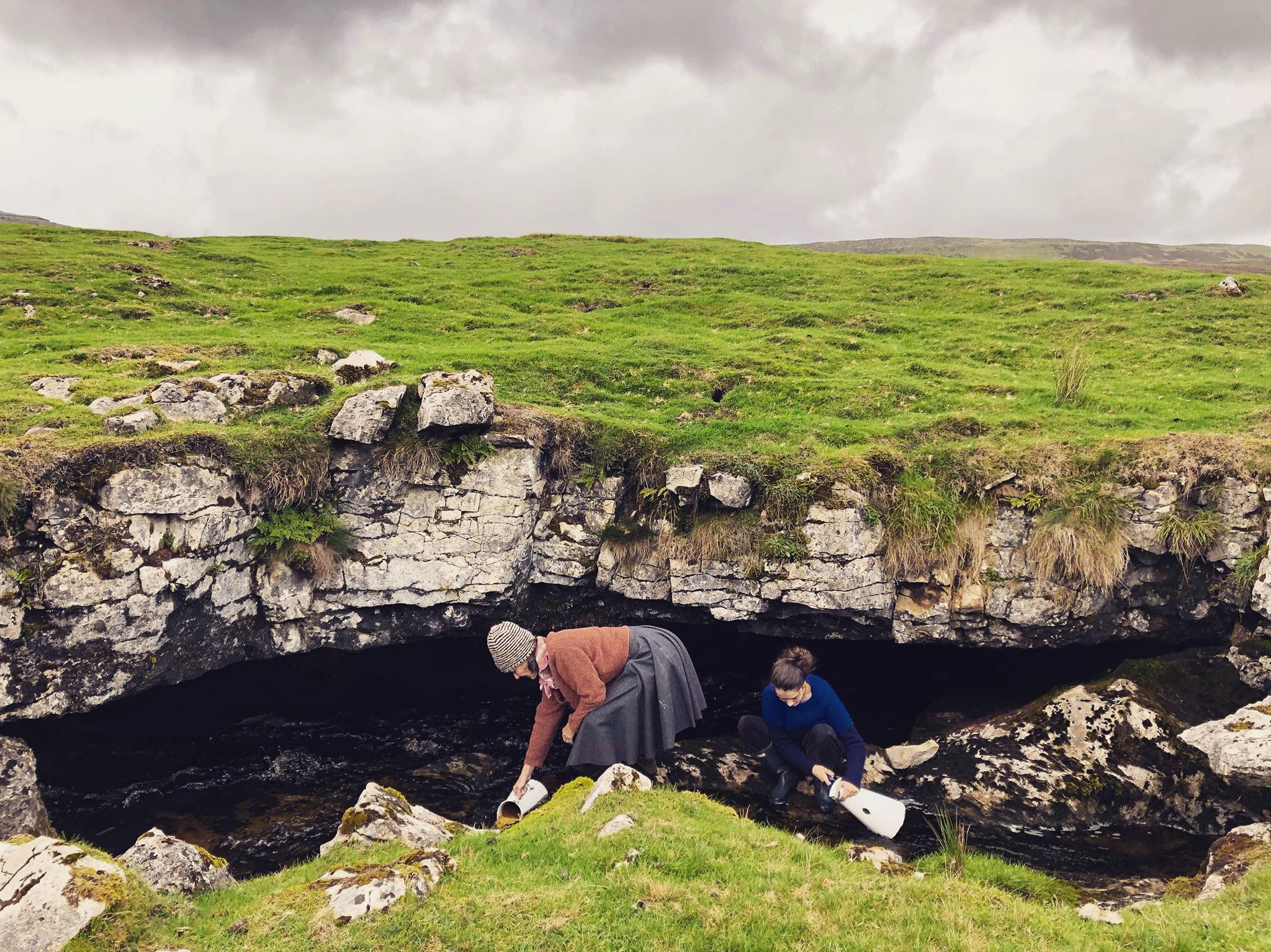 Feasting
May our bellies never grow empty... Our supply of treats was near endless. Warm, wholsome breakfast porridge super food blends, organic homegrown fruits and veggies, ceremonial matcha and cacoa - fireside dining at its most luxurious.
Evening Kirtan
Relaxing and winding down in the evenings by the fire with friends, tea and music is a pretty unbeatable combo. I'm still pining for these evenings and watching videos on repeat.
If you are interested in joining our next retreats, keep an eye out - dates for the new year will be released soon! Keep in touch via instagram (@nourish.hq) or, if you would like to be emailed as soon as new retreats are available for booking, please email chuzbell@gmail.com and simply put: "Mailing list" and your name.
"I honestly couldn't recommend my retreat with Nourish HQ any higher. It is the perfect antidote for those looking to get away from their busy working lives. Charlotte and the team have created something which is perfect for those looking to rebalance themselves, get out into the beautiful Yorkshire country side, and give yourself everything you know you need! Amazing yoga classes, beautiful kirtan, warm fires, incredible nourishing food and if you're lucky lots of strokes with the dogs. All set in their stunning family home. I didn't want to leave… And I can't wait to come back!"
- Josh Barnes (retreat guest), Yoga Teacher
"As a yoga rookie, it was a scary prospect to perform a single downward dog let alone a three-day retreat for the mind and body. How wrong I was. Under Charlotte's excellent guidance, I glimpsed the meditative bliss of ayurvedic philosophy and practice. The warm placidity of internal calm was made all the more delightful by an exquisitely prepared menu of breakfast juices, lunchtime soups and fireside pulses, prepared with produce from the garden (the apples were amazing), all of which I rather unashamedly devoured. The days were broken up well, with yoga interspersed amongst other activities, notably walking in the beautifully moody Yorkshire dales and singing songs by the fire pit whilst drinking steaming cups of sweetened cocoa. Charlotte really succeeds in making your time on the retreat wholesome but also invigorating. She is highly knowledgeable about the ayurvedic practices, but most importantly is very open in discussing and debating such ideas with those hitherto ignorant (yours truly, whose mind has been changed for the better!). All in all, I left the retreat feeling mentally and physically refreshed but also hungry for more, especially the yoga. I cannot thank Charlotte enough for this."
- Teddy Cundall (retreat guest)