Pickled Redcurrants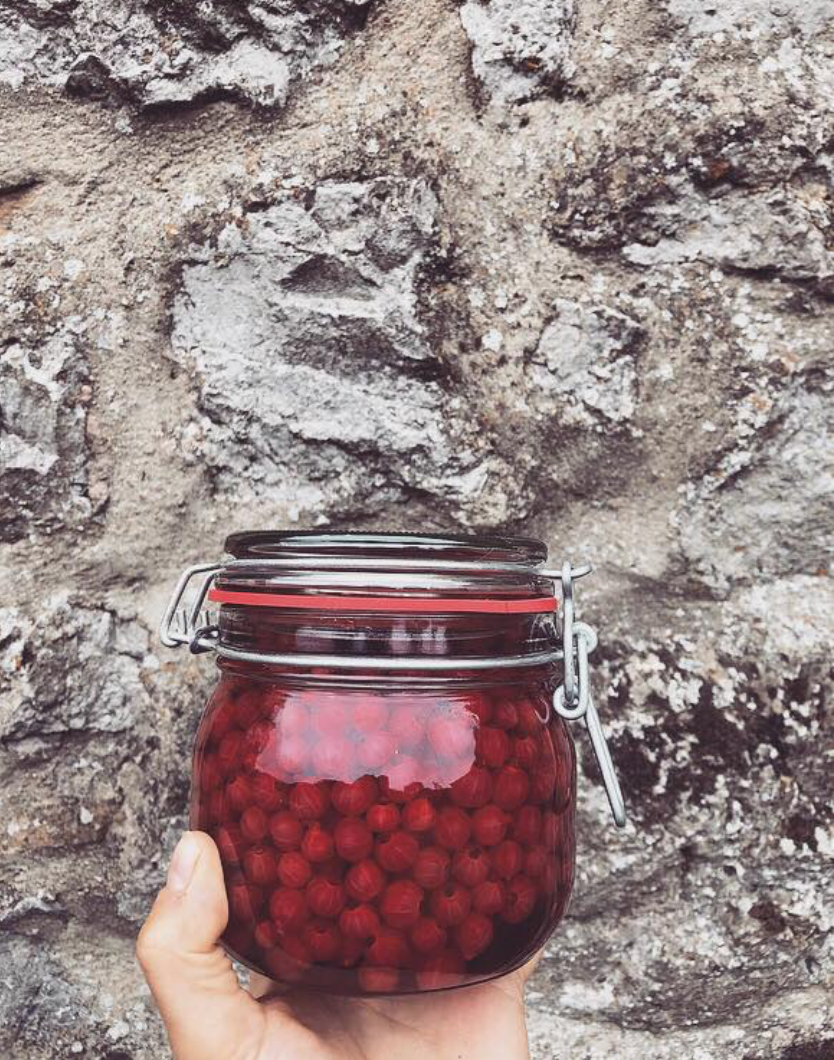 I LOVE pickled things.. Anything vinegary and I'm sold. So when desperately seeking a way to preserve my redcurrants, this recipe seemed an ideal solution. A delicious partner to cheese, or potatoes, or in a sandwich, or wherever your craving for something pickled takes you. These will last a whole year.
Ingredients
(makes 300ml of pickle)

275g wash redcurrants
150ml white wine vinegar
75g castor sugar
1 cinnamon stick
3 cloves
1 star anise
1 inch piece of sliced fresh ginger


Method:
- First you will need to sterilise your jar. There are many different methods of doing this but I generally will place my jar(s) into a pot of boiling water for 10mins and then drying them off in a 140 degree oven for 5mins or so. You can sterilise the lids simply by dipping in boiling water. Allow your jar and lid to cool before using.
- Next step, add the vinegar, sugar, cinnamon stick, cloves, star anise, and ginger to a pan. Bring to the boil, then reduce the heat and simmer for around 5mins. Remove from the heat and allow the liquid to cool.
- Once jar and liquid are both cool, pack the redcurrants into the jar, pour over the vinegar mixture and seal.
- Leave the jar in a cool, dark place for about 4 weeks and then enjoy for the next year.