ABOUT
My name is Charlotte. I am a yoga teacher, ayurvedic health councillor, pure vegetarian chef, and aspiring farmer. I have been practicing yoga āsana (posture) and meditation since I was 15 years old. After leaving university, I decided to make the pursuit of a yogic path my fulltime occupation. The desire to study yoga, and the vedic philosophy from which it stems, in its true, unadulterated form, lead me to travel across the world collecting knowledge. I had a strong connection to Vaisnava philosophy, which resulted in making the decision to live as a brahmacharini in a Gaudia Vaisnava temple for almost 2 years. I spent this period absorbing myself in a life of Bhakti yoga, studying śastra and sanskrit, alongside practicing kirtan and other devotional service.
Growing up we are taught to strive to do something big. To do more. To have more. To achieve 'success'. But this sort of life didn't make sense to me. I could see people all around me trying to have more. More money, more possessions, more admiration from people. But more often than not I witnessed this resulting in more stress, more suffering, more disease, and far less contentment. We expect so much. Expectation is the mother of dissatisfaction, and dissatisfaction leads to distress, and in some cases resentment. So, after looking around at the world and listening to my teachers and reading from the great sacred literatures, I decided that I didn't want to belong to the world of more anymore. I wanted to live in a world of less. Now I am not by any means advocating laziness or not striving for your goals. Far from it in fact. But I didn't want to be embroiled in, and reliant upon a system that didn't seem physically, mentally or spiritually healthy to me.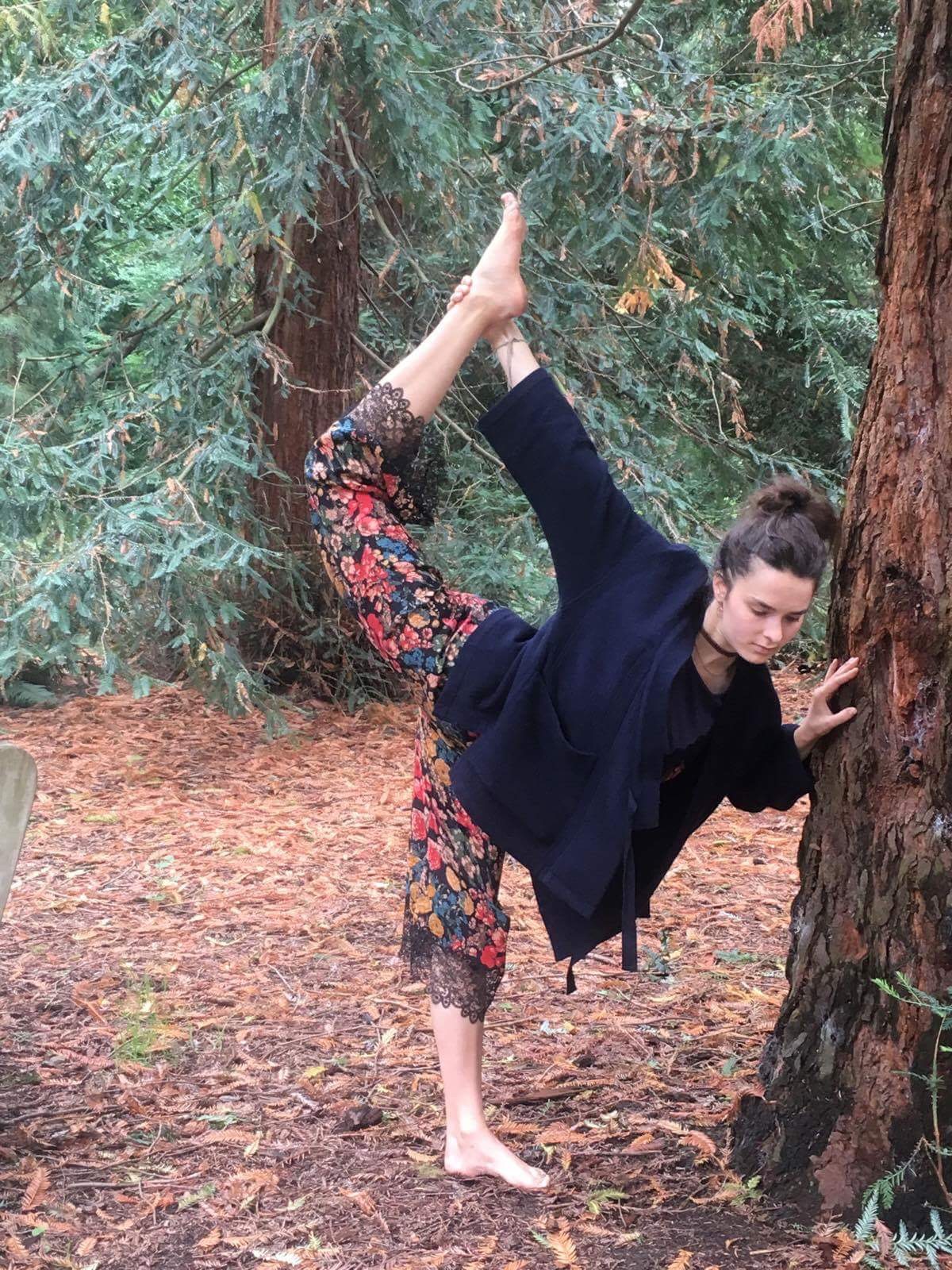 So when the time came for me to leave the ashram and return to England, I decided to take responsibility for my health – physical, emotional, spiritual – to live in the world of less. This is when I established Nourish.HQ. A sort of lifestyle experiment, nourish.hq incorporates all my knowledge of yoga and Ayurveda, and the principles of Bhakti yoga, to create an environment that can optimize the health and happiness of both human and animal guests and residents.
Nestled in the Yorkshire Dales National Park, Langcliffe Hall is our HQ. Here we are blessed with extensive cultivated gardens and grazing land as well as a beautiful yoga shala overlooking the orchard and mountain beyond. Here we try to live by example. Growing our own organic foods, cooking up nutritious meals, engaging in environmental schemes, raising animals, and offering yoga classes and ayurvedic consultations. We open our doors for seasonal retreats so that guests can come to experience how we work and how beneficial the simple life can be for us all.
I didn't grow up doing this but I'm learning as I go. I'm incredibly grateful to have the opportunity to be here and to learn and make mistakes and share my experiences as I go. Things are shifting and growing every minute, so baby step by baby step I'm learning how to live closer to nature and with greater simplicity.
Charlotte is an International Yoga Alliance certified Hatha and Vinyasa Yoga teacher and holds an Āyurvedic Health Councillor Certification from the Kripalu School of Āyurveda.